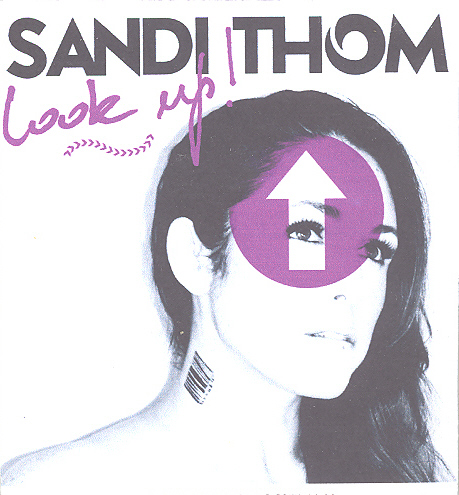 "Authentic and Intimate" says The Independent
"Pure, Flowing Vocals" says The Guardian
"Exquisite" says The Times
Scottish singer-songwriter and multi-instrumentalist, Sandi Thom, widely recognised for her million selling debut 'Smile…It Confuses People' is set for a big 2015. Sandi returns with the single, "Look Up", the first to be released off her much-anticipated 6th studio album. The YouTube viral video 'Look Up', all about modern day living where we are all buried into our devices all the time, inspired the single. The yet untitled album will be self-produced with recording to start early next year. Following her recent break up with long-time boyfriend Joe Bonamassa, Sandi is using the inspiration for new material. Also to be released early in the year is her new DVD, which was filmed at the newly refurbished Historic Tivoli Theatre in her hometown of Aberdeen.
America's Huffington Post called it "Fierce and Honest".
Sandi has collectively sold in excess of one million records, been nominated for a Brit, won a Digital Music Award, won Album Of The Year at the Scottish Music Awards with her 3rd studio album, and been given an Ivor Novello Award for excellence in songwriting.
Having successfully founded her own record company in 2008, she orchestrated a ground breaking deal with the major distributor In Grooves Fontana in 2011, secured an admin deal with Sony ATV in 2012 for her publishing company, whose writers include former MCA Artist Rebekah Ryan and founded a boutique booking agency responsible for all of Thom's 2014 tour dates in the UK, North America, Australia, New Zealand, Scandinavia and Europe (over 100 dates played this year!). She has also acted as a distributor for many releases including most recently the debut album of Eminem's D-12 band member Kuniva.
It would appear many underestimated Thom's staying power in this industry and having dumbfounded her critics with her undying commitment, she has actually, quietly and consistently, become one of the most innovative and successful Independent artists around today.
Please check http://www.sandithom.com for 2015 tour dates to be announced.