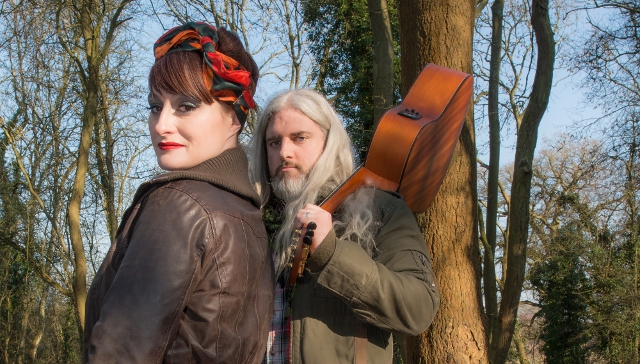 When the BBC launched the TV series The Voice in 2012, its professed aim was to provide an alternative to the manufactured pop of other reality shows. For once, the focus was to be entirely on musical talent. In the shape of duo Matt and Sueleen the programme found the perfect example. Mentored by Sir Tom Jones, an artist who has explored the more organic, acoustic side of his repertoire of late, the pair were given the opportunity to take their music onto a national stage – one that they took full advantage of.
Garnering support from the public and the judges string of superb performances over a month on the show the duo, who have been performing together for nearly a decade, have moved onto the next chapter of their career. Inspired by Will.i.am's assertion that "when you guys are putting out music of your own, and touring and writing songs that are yours, I just can't wait to see that", they have mixed cover versions with their love of writing. Thus the pair follow debut single, the original 'That's Where I Belong', with a perhaps less obvious choice. Taken from the Velvet Underground's self-titled third album, 'Some Kinda Love' saw the influential US band adopt a more subtle, folk rock influenced sound making ideal for Matt and Sueleen's exquisite harmonies and inspired take on acoustic Americana.
Following a series of festival and live performances and two live shows with Bellowhead's Benji Kirkpatrick, Matt and Sueleen are preparing for the release of debut album One By One. A record that proves the belief of Sir Tom and the Great British public was not misplaced, it distills a wealth of musical experience and inspiration into an impressive calling card. These voices are ready to sing.
---
Tour Dates
| | | | | |
| --- | --- | --- | --- | --- |
| Sat 6 Dec | Great British Folk Festival | Butlins, Skegness | 0845 070 4734 | Buy Tickets |